Crowns
If your smile is in need of a makeover, crowns can provide predictable results. Crowns can give an unattractive tooth back its beautiful shape and color. For smaller or worn down teeth, a crown can restore the natural size of the old tooth. A crown can replace either part of or the tooth's entire structure. A crown is indicated when part of the tooth has become compromised by fracture or decay. Thus covering the tooth with a crown is essential to keep it from breaking further and losing the tooth. For procedures requiring only the areas visible from the outside, a veneer may be an alternative option.
A crown is sometimes termed a "cap" or "jacket." A crown will restore a large filling or a cracked tooth to its original size, shape and tooth color. A crown may be recommended after root canal therapy has been completed, as the tooth tends to become brittle and is more likely to fracture. A crown can strengthen and protect the remaining tooth structure and improves the appearance of your teeth. With the advances in technology, we now have the ability to make ceramic crowns with no metal.
To place a crown, your dentist must reduce 1-2 mm of the tooth to make room for it. Your dentist will then use a piece of thread or cord or use a laser to push the gum down around the tooth, to take an impression of the tooth. The impressions are sent to the lab where the crown is made. During that time, you will have a temporary crown. These crowns are usually made of plastic and are made in your dentist's office on the day of your visit. They are not meant to last. If a temporary crown is left in the mouth, the cement eventually washes out and the tooth can decay. At a second visit, your dentist will remove the temporary crown and test the permanent one. Sometimes crowns need additional polishing, glaze or some other adjustment before they are placed. Once the crown is ready, it's cemented to your tooth.
Fixed Bridges
An alternative to an implant is a fixed bridge. With this option, it is necessary to grind down the teeth adjacent to the space in order to have caps fit onto the ground down teeth. The caps hold a fake replacement tooth in the middle. With this approach, the ground down teeth are more subject to dental decay and root canals. Furthermore, the teeth are connected together making daily hygiene more challenging. Unlike an implant, the bridge offers no additional biting support.
Our in-office CEREC allows us to provide
ONE DAY TURNAROUND
for new crowns, bridges and implant restoratives!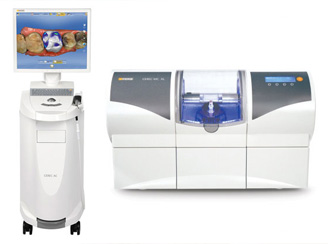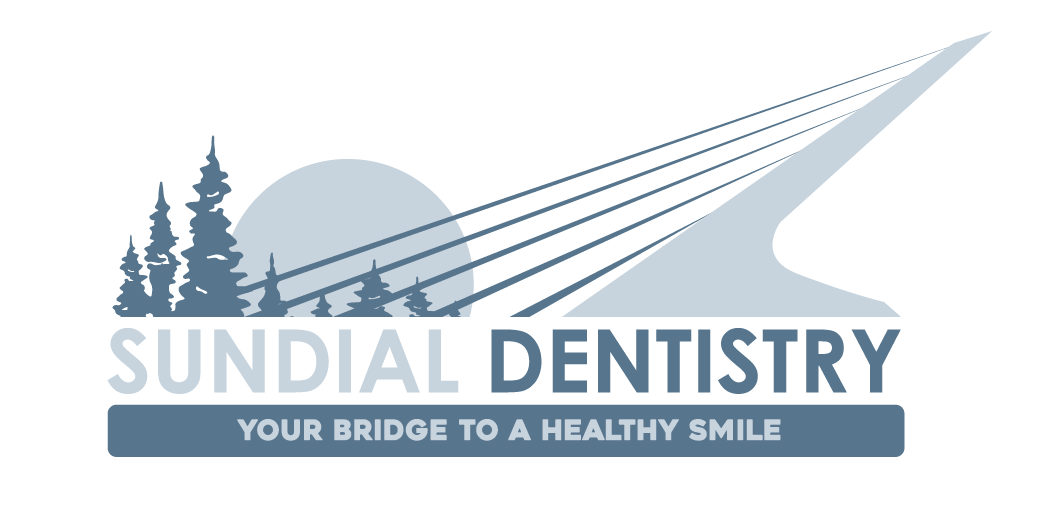 Sundial Dentistry
Redding

, 

California

, 96001
United States
530-243-9425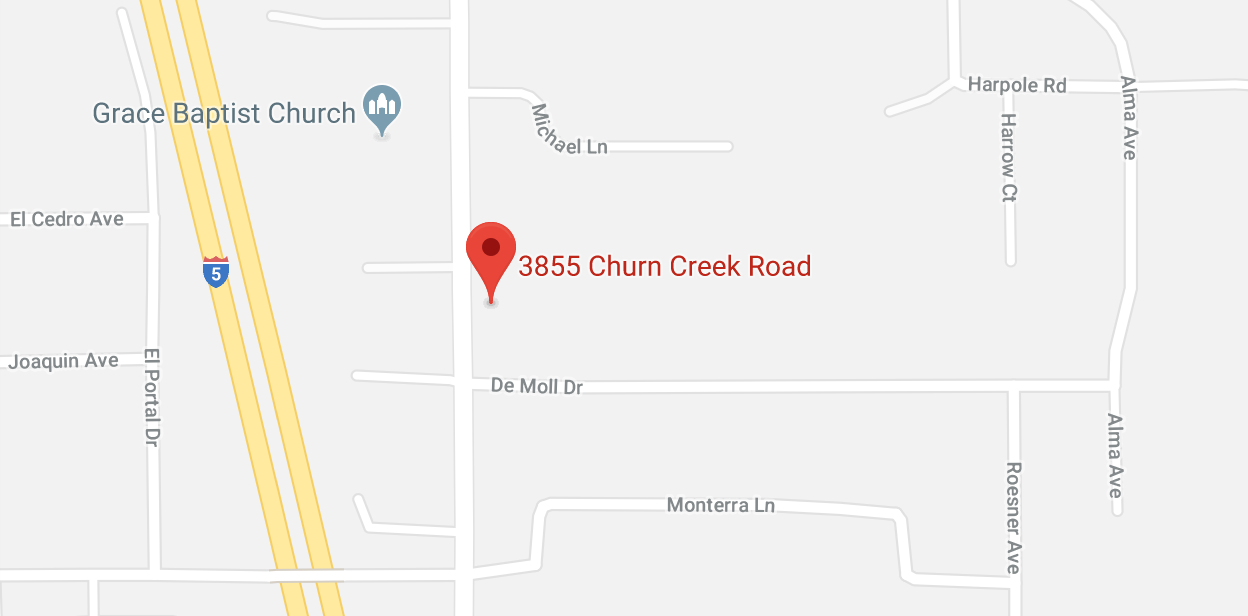 Office Location
3855 Churn Creek Road Redding, CA 96002